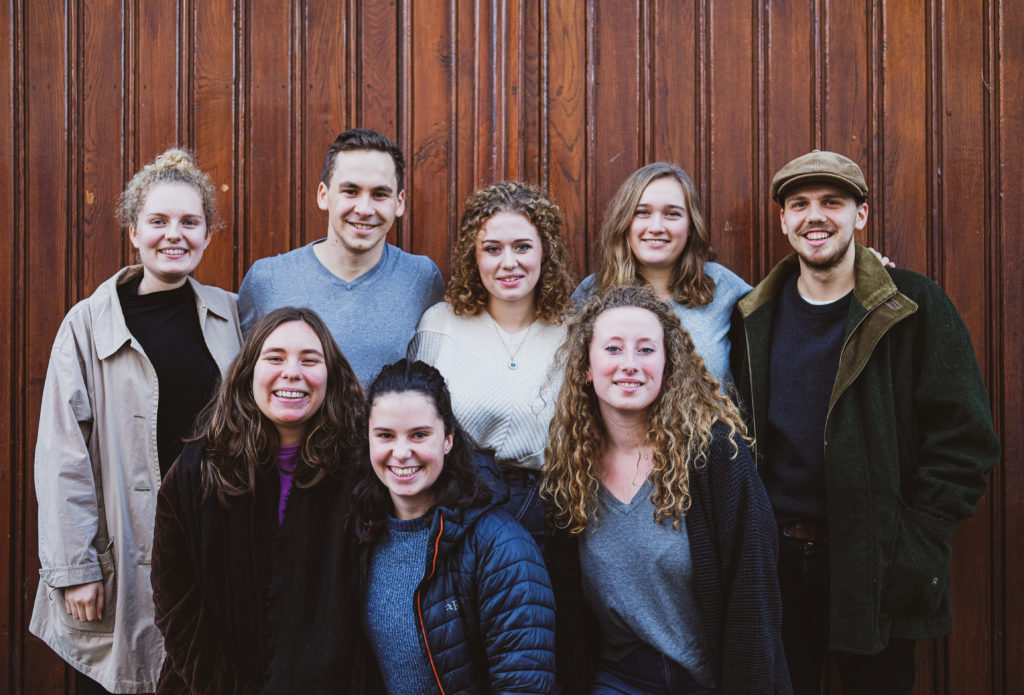 UCM Education Society – EduSoc
EduSoc – UCM's Education Society is aiming to create awareness for equity and equality in education. Through movie screenings, panel discussions, and lectures, we seek to educate specifically about access to education on all levels. We furthermore hope to create an open space for conversation through community gatherings like a regularly organized Cycling Dinner and other events. Lastly, we find it also important to build bridges to Maastricht's local community and students: through a partnership with a local school, Porta Mosana College, where EduSoc gives UCM students the opportunity to be teaching assistants.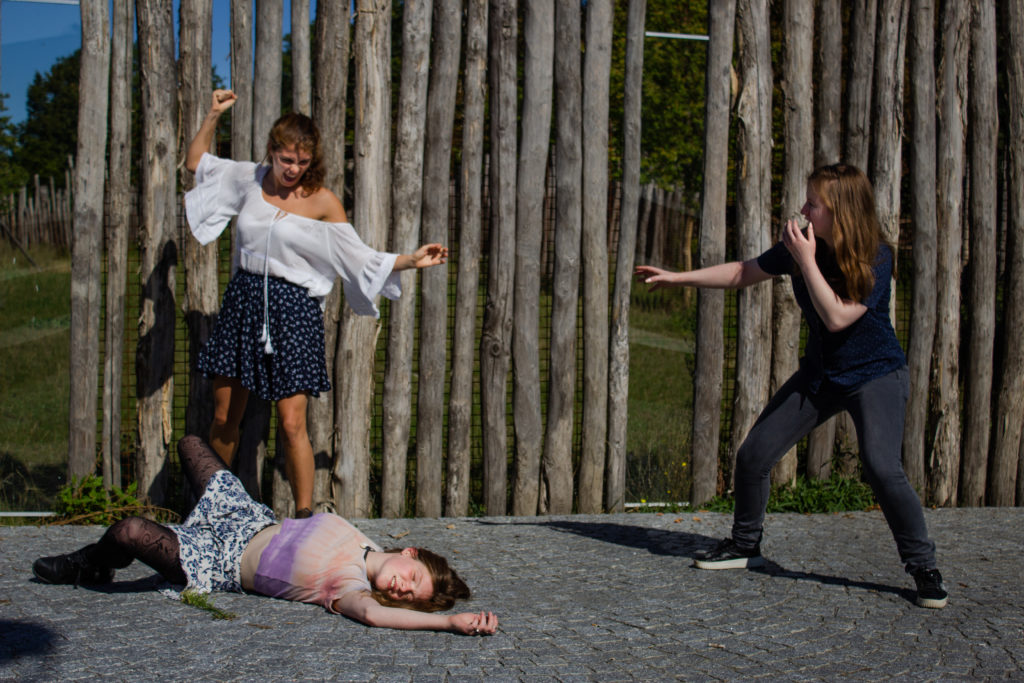 Theatre Society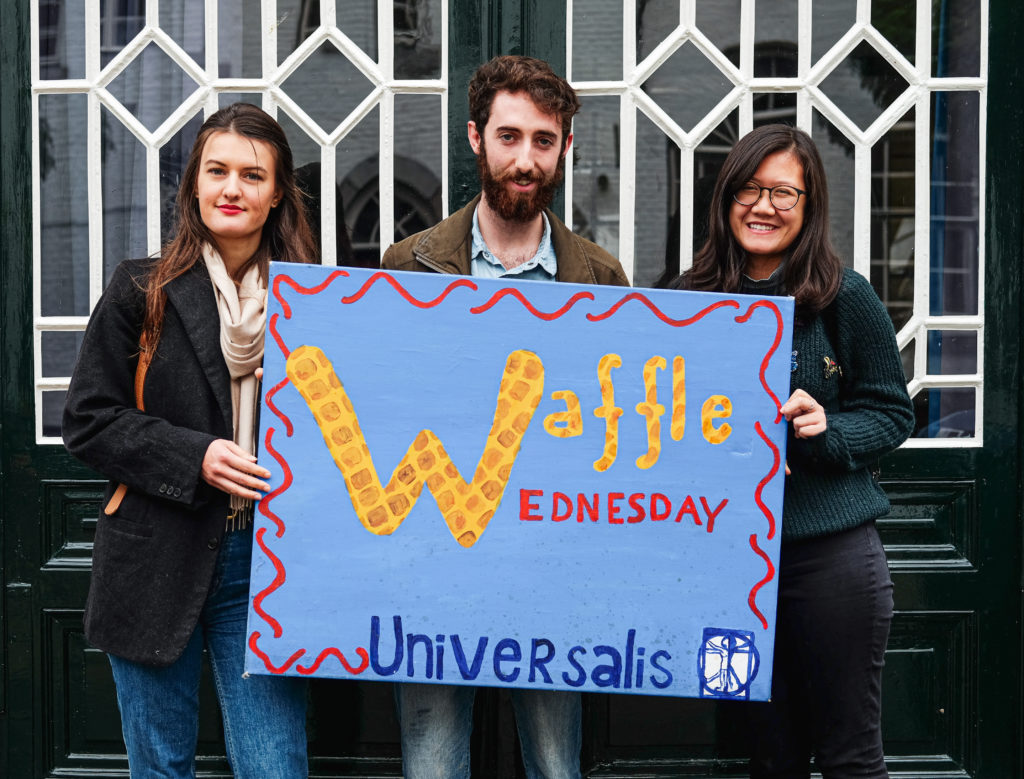 Charity Committee
The Charity Committee is a committee that is all about helping while also having fun! We plan several events each semester where all profits go to an organization that students choose in the beginning of each Semester. Last Semester's chosen organization was Liter of Lights Netherlands. Some of the events that we do are Waffle Wednesday's where we make Waffles for 50c, Cultural nights where we plan events with other committees such as the Latin American Community as well as other fun and giving events. We Cannot wait for new members to join our Community!
GECCO Committee
GECCO is the sustainability committee at University College Maastricht. We try to promote sustainability among UCM students by organizing several events throughout the year, such as clothing swaps, workshops, movie screenings and even hikes. With the pandemic, we have organised a small scale picnic and movie nights. The board is also busy with the creation of a vegan cookbook. This cookbook contains vegan recipes of fellow UCM students. If you want to be held up to date with the events we are organising please mail us at ucm.geccocommittee@gmail.com or DM us via Instagram or Facebook. This way you will be added into the Gecco group WhatsApp in which we discuss the upcoming events.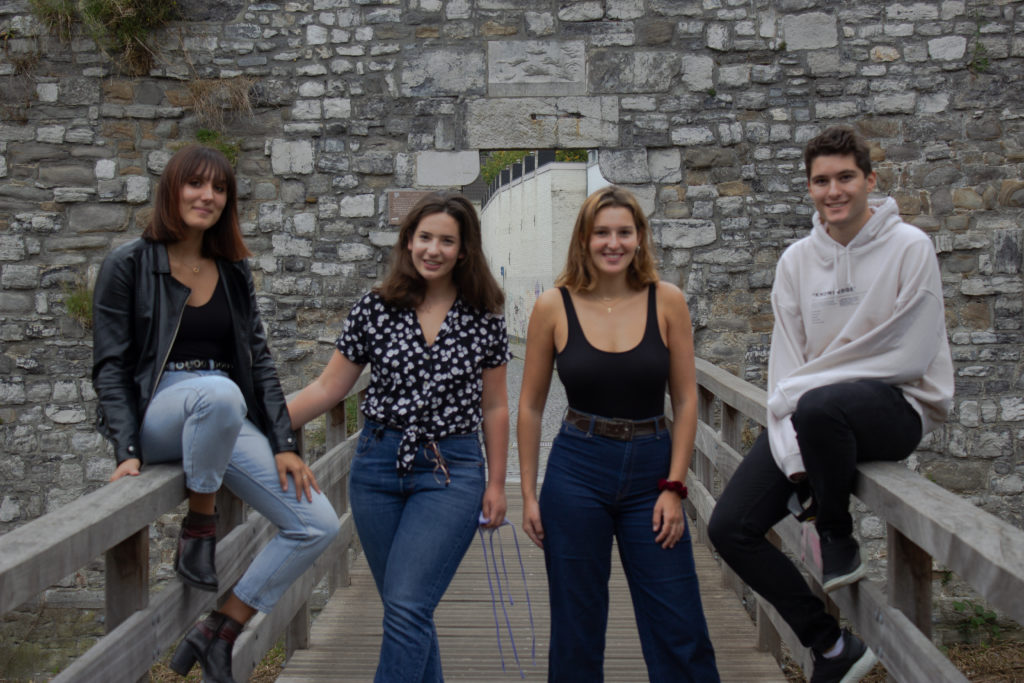 Spiritual Enlightenment Committee
Spirit(ual) Enlightenment's events provide the perfect socializing environment, to meet and bond with students from all corners of our UCM community. Ranging from chill and cultured atmospheres in our Wine and Whiskey Tastings to a party atmosphere fostering commoradery at our Cantus. Additionally, our events are focused on educating students on different types of alcohol, while providing the opportunity to step out of the academic stress and have fun responsibly. Through our events, we aim to enhance communication and the feeling of belonging to the community, while enjoying ourselves with quality beverages.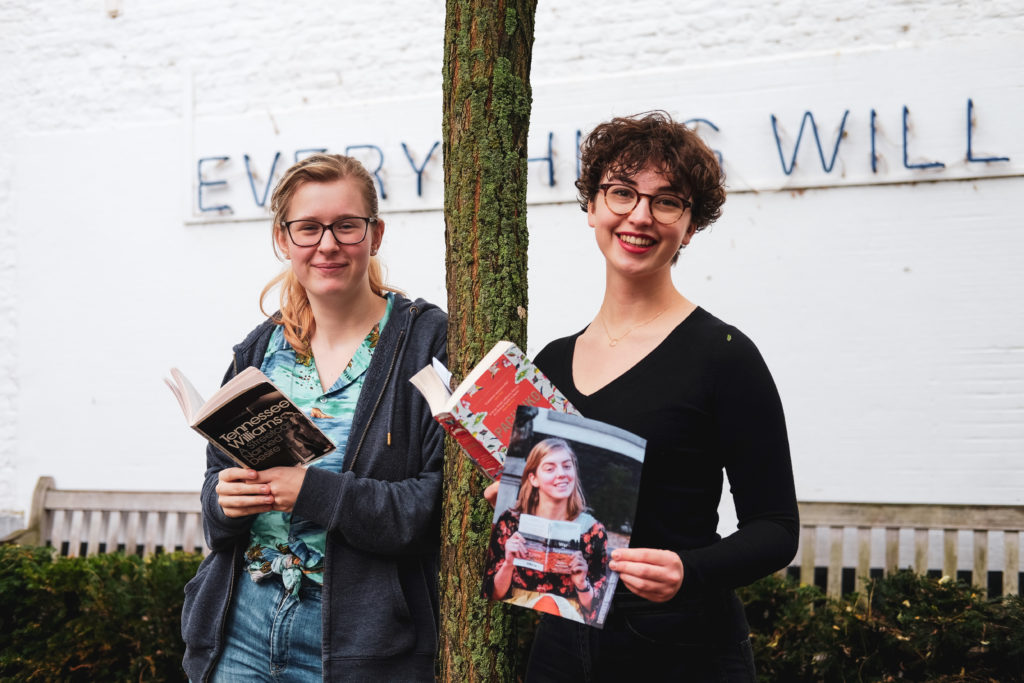 Book Club Committee
The UCM Book Club provides a cosy space for UCM book lovers to discuss and share their passion with fellow UCM students. Each period, we vote on a book to read and have an informal discussion about it while drinking tea and eating cookies. These discussions are open to all UCM students (even those who have not read the book) and the copy of each book we read can always be found in the UCM common room at the students' disposal. The UCM Book Club is a great way for new and old UCM students to socialize with likeminded people and to discover new books in a variety of genres and styles!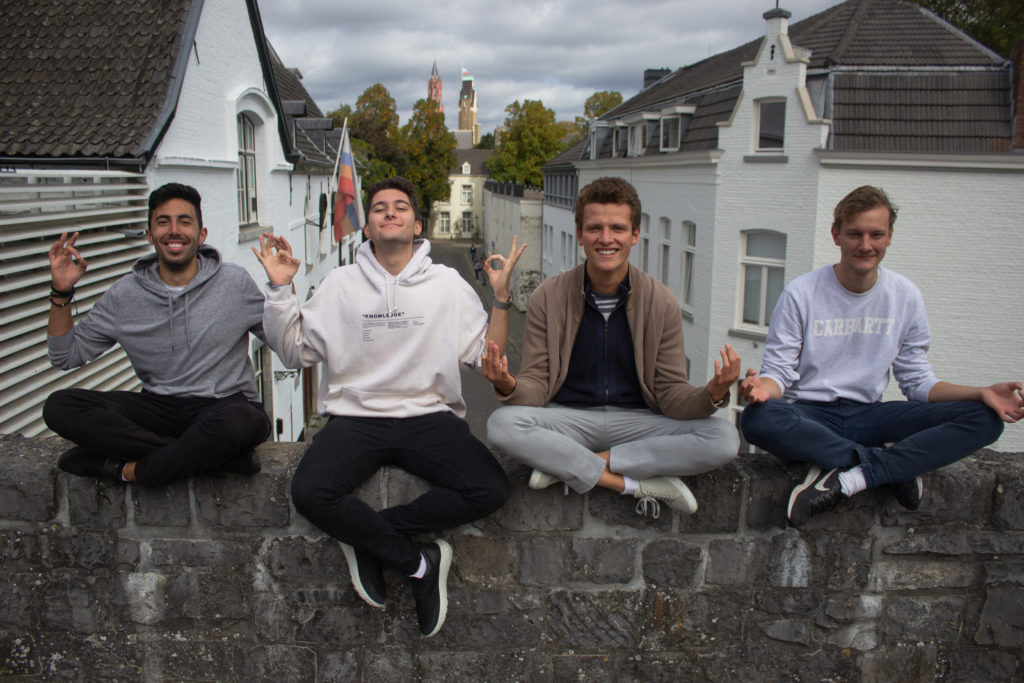 Sports Committee
The UCM Sports Committee organizes sport and sport related activities, such as Champions League Viewings or Lasertag. The Committee's goal is to bring the world of sports to the UCM Community and through it bring the community closer together.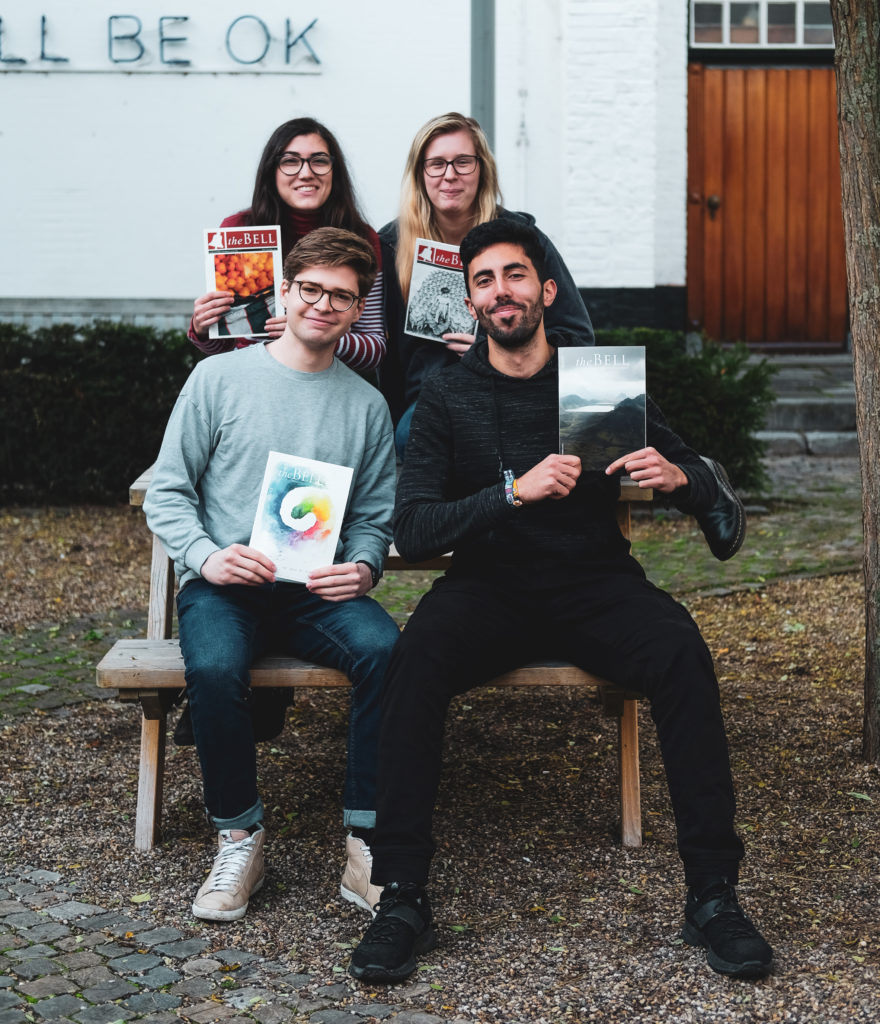 The Bell Committee
The Bell is UCM's own student-run magazine. Everything is written, designed and published by students and for students. Every issue is centred around a theme; in the past we had concepts like 'dreams', 'revolution' and 'addiction', and we always chose the themes based on what the UCM community prefers, through polls and posts on our Facebook page. The magazine includes opinion columns, current affair pieces, poems, short stories, as well as film and book reviews. Whatever it is that you want to share with the UCM community, be it your writing or even your illustrations, photography or design, The Bell is the place to do so.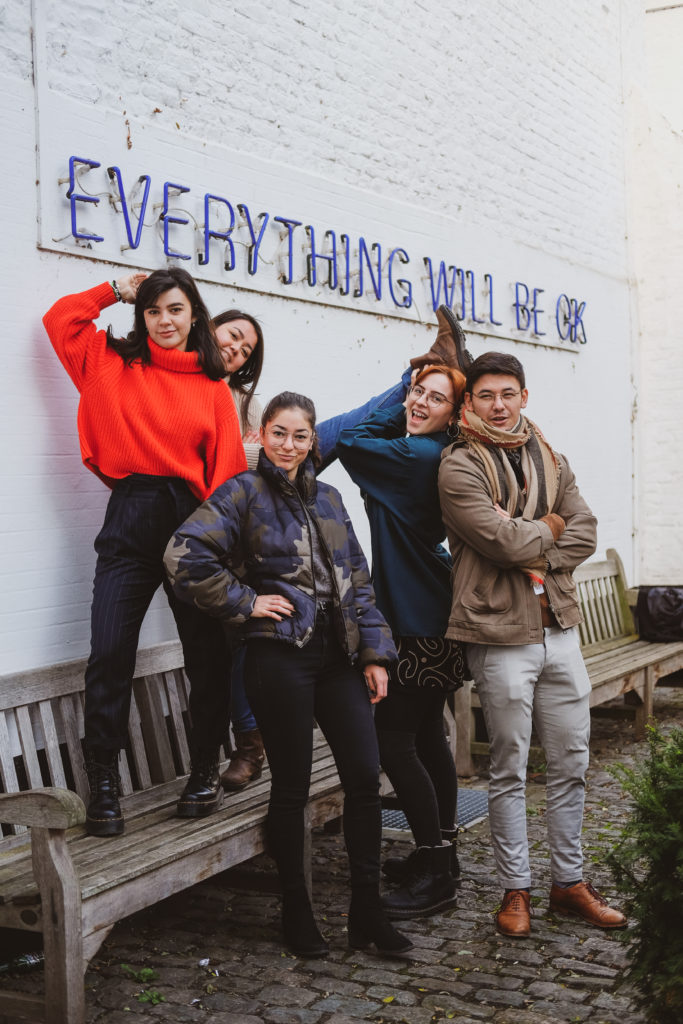 Party Committee
The UCM Party Committee ensures that all hardworking students have their spirits lifted and lives brightened. From Halloween parties to Galas, we throw parties of all kinds: wild or chilled, comical or sophisticated, there is a something for everyone. The committee strives to let us escape the existential crises of UCM life through letting our wildest sides emerge! So forget your responsibilities, put down your textbooks, and join us for some unforgettable nights.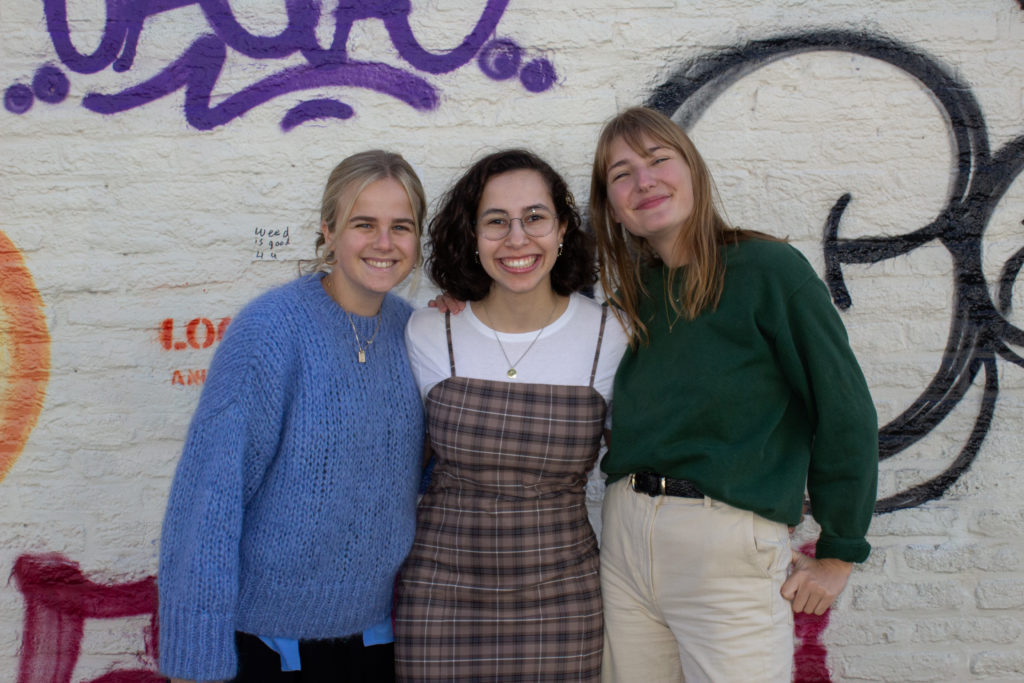 Poetry Committee
The Poetry Society is a committee for people who love words. We meet on a biweekly basis to read our own poems or poems by other authors, listen to our fellow poets and drink tea or wine. Poems in every language are welcome. We're always happy if people share poems, but also if you're never written a word, you're more than welcome to join and simply listen. The first half of the evening, we read poems to each other while the second half is used for a writing exercise to get everyone in the writing flow. The last half year, we held our Poetry Nights online via zoom but we hope to see you soon in person again!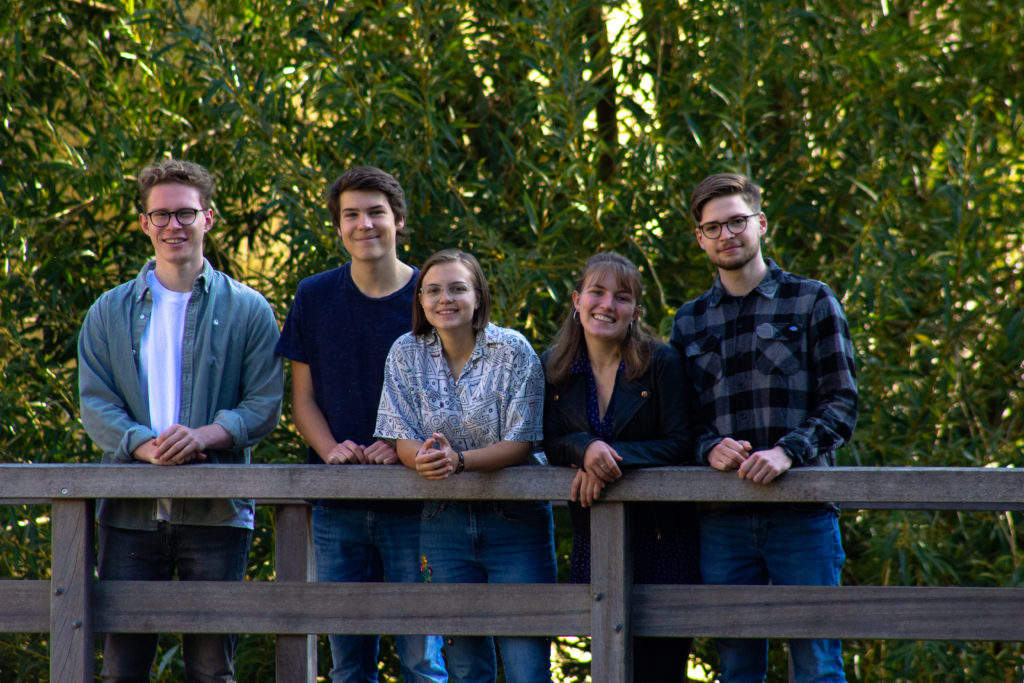 Pluralism in Economics
PINE (Pluralism in Economics) is a student-driven initiative at Maastricht University. We aim to foster the debate about pluralistic economics and diversify the UM curriculum towards a more holistic approach. We do so by organizing guest lectures, workshops and movie screenings that offer multiple perspectives on the economy. As a highlight, we host a Pluralism in Economics Conference open to students from Maastricht and beyond every June. rief description)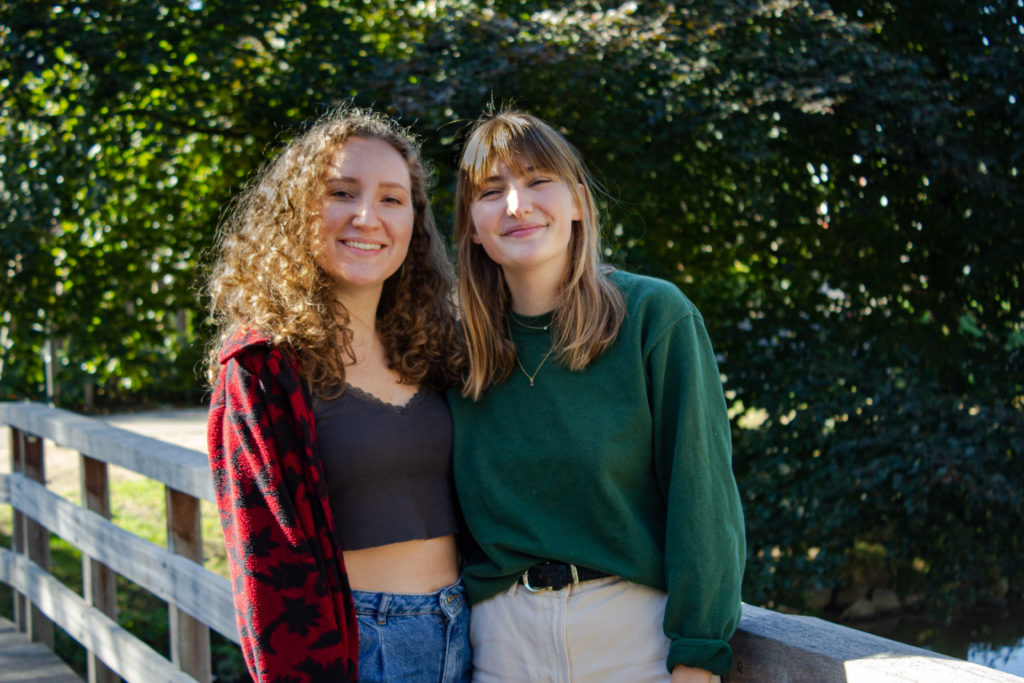 Music Committee
The Music Committee organizes many of the music related events at UCM. Open Mic Nights are organized once a period and give the UCMers an opportunity to share their talents, be it singing, playing an instrument, stand-up, poetry, magic tricks, … with the community. Other than that, the Music Committee organizes bi-weekly Jam Sessions, where we set up the instruments UCM offers. These are evenings for musicians and people can just join us and either 'perform' or make music together. One half of the evening always consists of people forming small groups and rehearsing a song within 20-30 minutes. At the end of the night, we perform these songs. Jam Nights are for people who actually want to make music together, but may be too afraid to immediately perform on the big stage of the Open Mic Nights. Occasionally, the Music Committee organizes Karaoke Nights.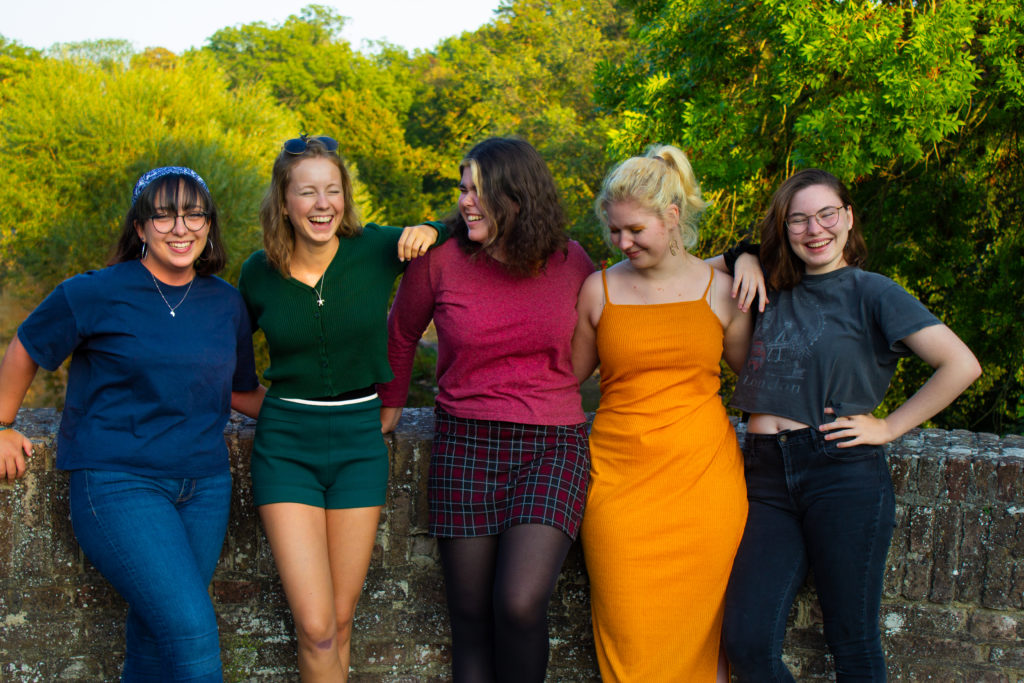 Musical Committee
UCM MTS – The Musical Theatre Committee uses its love for Musical Theatre (singing, acting, dancing and all that jazz) to put on a performance each semester! This is either an original Musical we write ourselves, or an existing Musical. And if being on stage isn't your thing we have lots of ways to get involved backstage and in production! Outside of our normal rehearsal with our cast we put on events such as: bake sales, musical movie screenings and pub quizzes. We also love collaborating with other Committees such as singing in the Theatre Committee's play! Sometimes we even perform at events. For example singing carols at the Winter Soirée or performing at the Knowledge festival! Drop us a message on our Facebook or Instagram (UCMMTS) to find out more!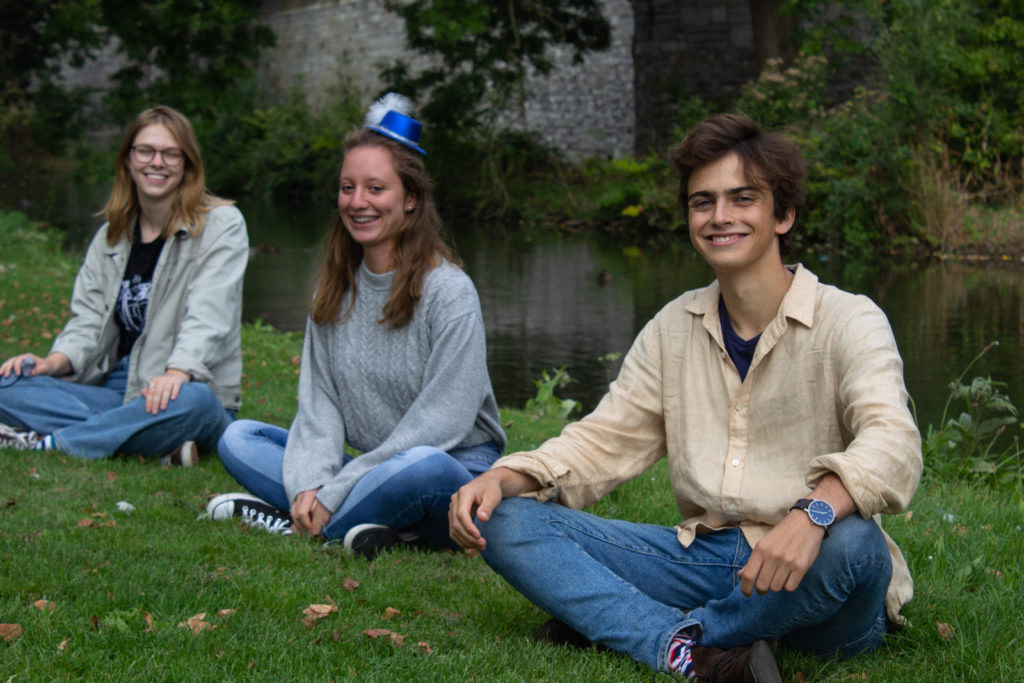 Film Committee
The film committee regroups film enthusiasts of the ucm community. We share our love of films through movie screenings every other week and through the development of our own film projects! From small films to documentaries, we try to learn the basic skills of filmmaking through semester long projects. We want to make sure everyone from the committee gets to learn about each position involved in the filmmaking process, so we try to switch roles (whether screen writing, cinematography, film directing or editing). We are a growing committee and welcome new members with great enthusiasm!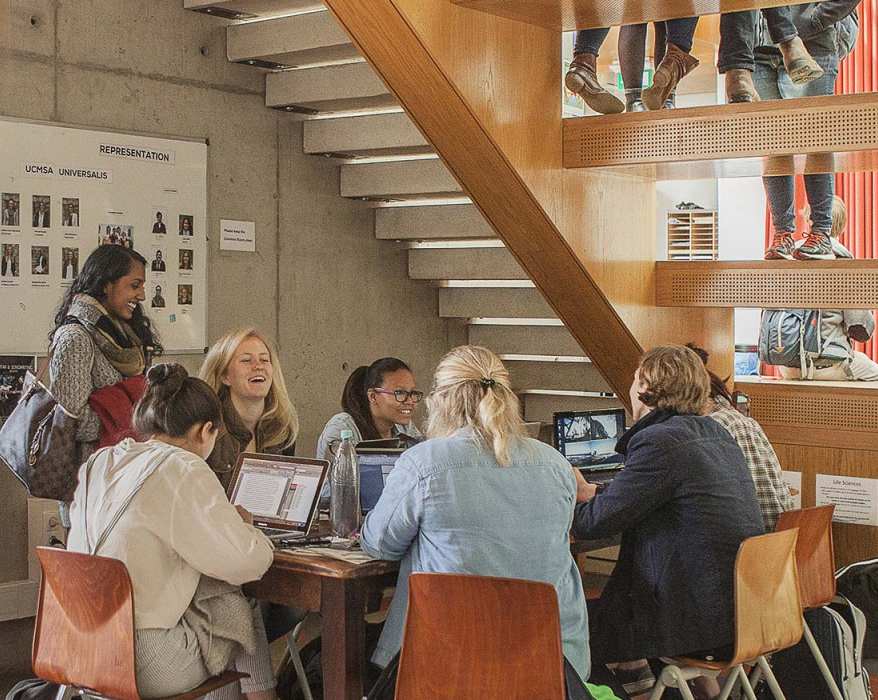 Hypathia – Feminist Committee
The UCM feminist committee works towards achieving equality among education and our society. Our aim is to act local, think global. Through events like guest lectures, workshops, panel discussions we aim to bring about awareness, bust myths about feminism, create a safe space for everyone in the community.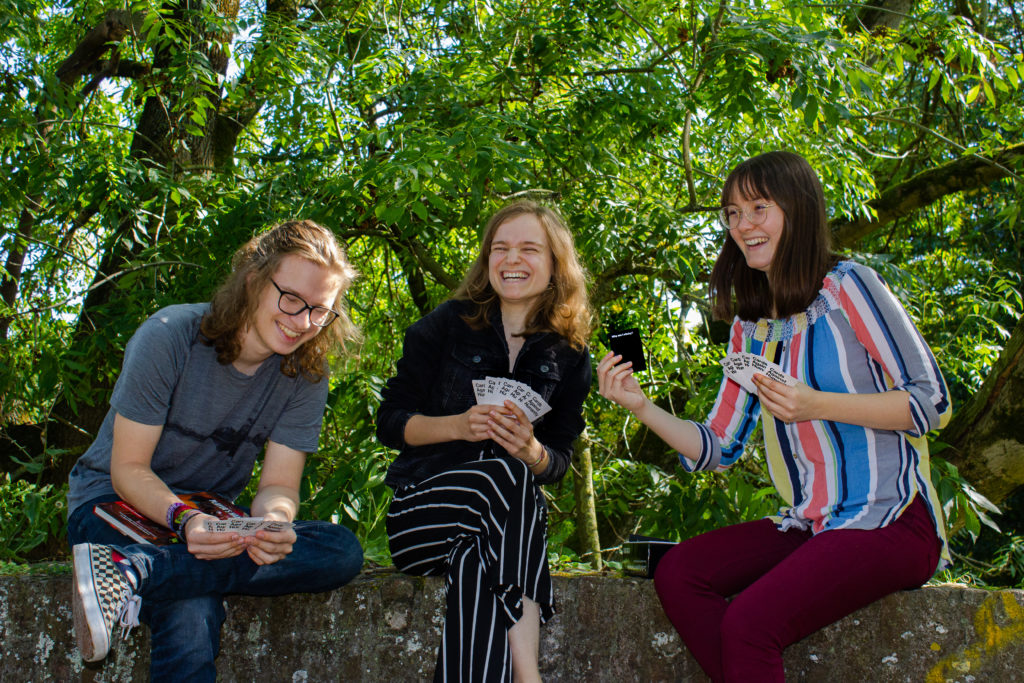 Ludens – Games Committee
We are the Ludens Games Committee! We hold board-game nights (including Catan, Risk, Cards Against Humanity, Jenga), RPG nights and video-game fiestas (including Smash, Mario Kart) in the UCM Common Room. In COVID-times, we host online game nights on our Discord server (https://discord.gg/qQRSBa5) including fun Jackbox Games and Among Us. Anyone from any faculty can join! Follow us on Facebook to keep track of all our events: UCM Ludens https://www.facebook.com/pages/category/Community/UCM-Ludens-293424561070444/.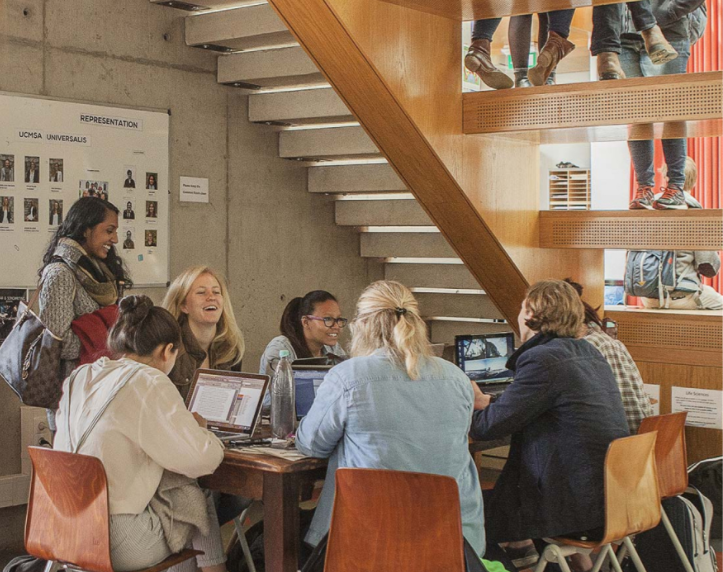 Latin American Perspectives
In the Latin American Perspectives (LAP) Committee, no matter where you're from or where you've lived, if you want to celebrate Latin America and learn more about it, this is your crowd. We have two aims: to have fun learning about the various Latin American cultures and traditions, and to bridge the gap of academic knowledge about Latin America in UCM's curriculum. Actually, LAP emerged in reaction to this gap in our curriculum. Together with UCM tutors who are knowledgeable about the region,we evaluate how we can incorporate everything Latin America-related in the UCM curriculum.
We also live for partying and learning about traditions and cultures. In the past, we've organized activities such as Latin America Night, where we learned together how to dance to different types of Latin music, and ate Venezuelan, Mexican, and Brazilian food. We also had reading circles and discussions about articles and journals, and came up with ideas for events that could visibilize a Latin American perspective on issues that we often talk about. If this sounds good, join us and come up with your own events!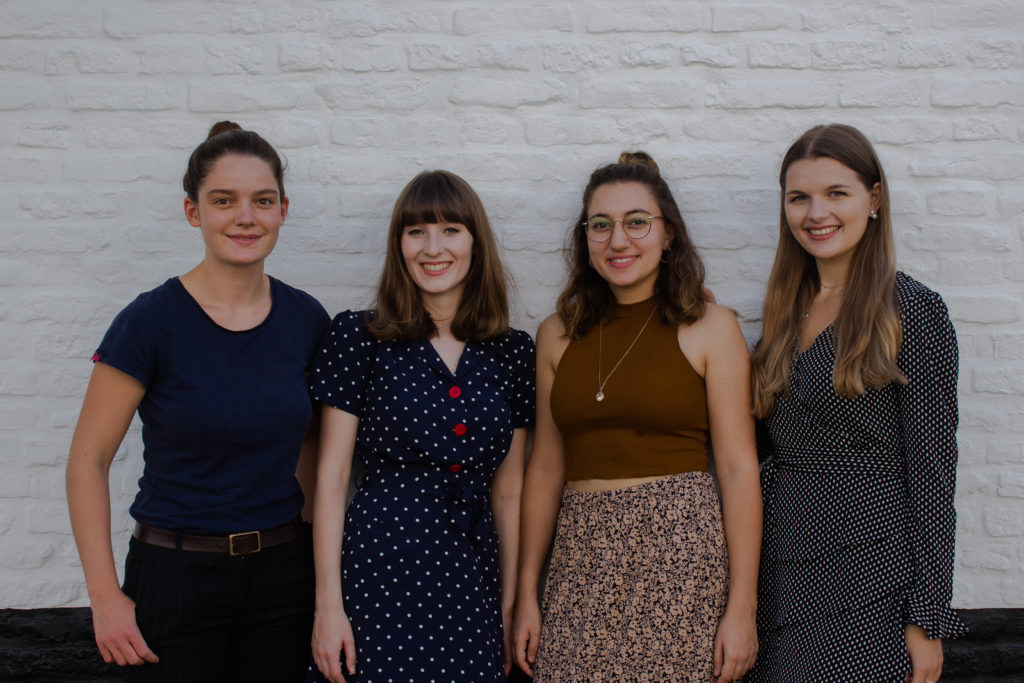 Archeion – History Committee
Archeion is UCM's history committee, established in January 2020. The goal of the committee is to provide students who have a passion or interest in history the opportunity to explore history outside of academic life. This will be achieved by organizing field trips to several places in Maastricht and the surrounding area. Think of events such as a trip to the local historical archive, a historical tour through Maastricht or a trip to the Waterloo battlefield.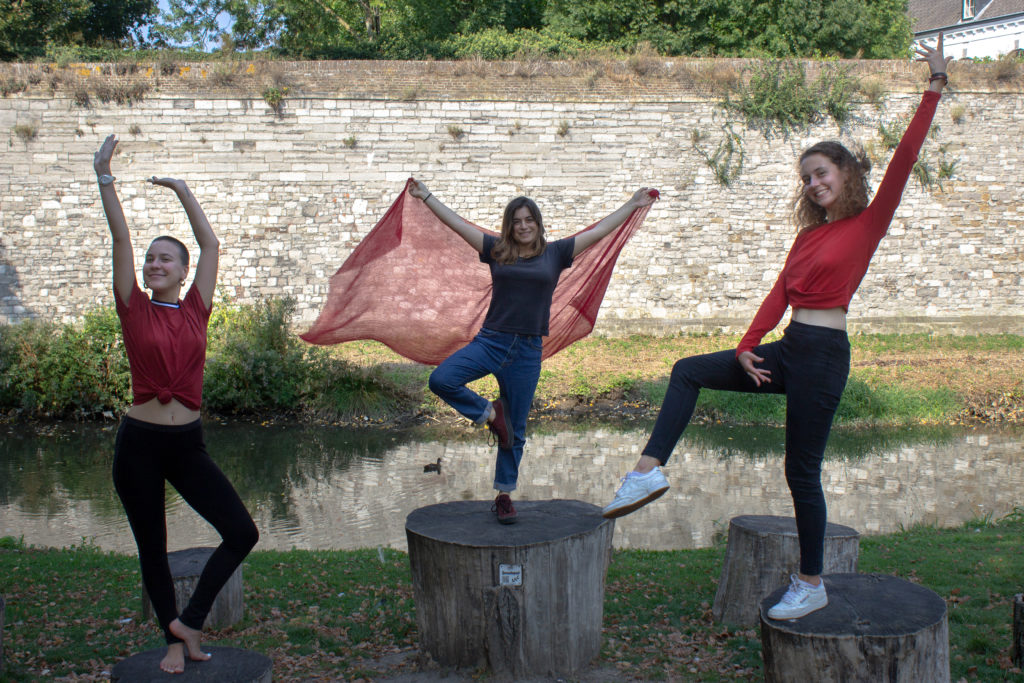 Danceversity – Dance Committee
We are the UCM Dance Committee, aka DanceVersity. We are a group of 3 girls that love to dance and invest time to teach and share their passion with others. We all have different backgrounds in dance or artistic sport, which let us with a broad range of dances we can teach. Pre-COVID time, we would dance within UCM to prepare a national inter-colleges competition: the UCSRN. We would get together for trainings once to two times a week, and create our own choreography. However the competition cannot take place anymore (due to sanitary reasons) but our love for dance is not gone! Instead, we decided to teach different kind of dances, and to do weekly workshops. Our motivation and passion for dance stays unchanged. What Do We Do? UCM Dance Committee organizes workshops where we welcome everybody to come and have fun while we discover and learn different styles and disciplines together. Plus extra meetings to assimilate the techniques. Everybody is welcome to join the workshops and we encourage anybody interested in giving their own workshop to teach their dancing knowledge to the others! We do not expect people to join us and become active forever, the main goal is for people from UCM to meet each other and build ties, and to enjoy the art of dancing. We also want to include an artistic project of video-taping. This means that the week after we have first learn the choreography, we would have someone come to film the dance, and then to make a montage of it, as if it was a video clip. We want to do that to keep the UCM community tight, and to show that we can stay active, creative, motivated and having fun while keeping our distance and staying safe in these unstable times. We believe that dance can be a great tool for people who are struggling with mental health issues or any kind of stress due to COVID or personal life issues. We also want to encourage first years at UCM to join us as the situation is even more difficult for them, as they had to move to a new city and hardly have onsite class, meaning that it is hard to meet friends. Dancing is the perfect opportunity for people to meet.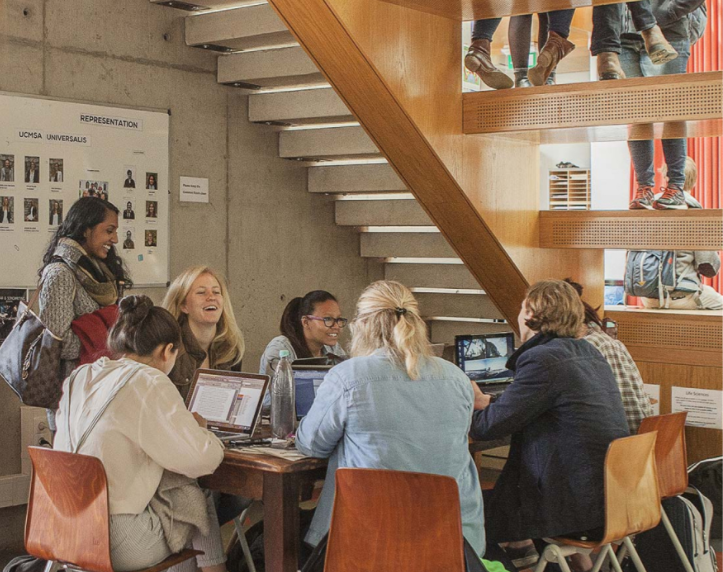 Meditation Committee
Meditation is one of the most effective forms of grounding yourself in the present moment. Essentially, it is a tool to improve you attention and concentration. Even though meditation is one of the most ancient spiritual practices, we find that the effects of meditation nowadays are essentially benefiting. It is easy for people to sometimes feel disconnected from their environment and their essence in this fast moving world than ever and it can feel like time is passing them by. We must realize that all humans truly ever have is the present moment. Thought can sometimes hinder us to fully and intensely experience the presence and thereby our lives. We are therefore both learning and teaching how to live life more intensely and joyfully. The corona virus situation is changing a lot of mechanisms that we are used to. It is not different for this committee. Since we are sadly not allowed to meet in person to meditate in a circle together, we are aware that the experience will be a different one in the upcoming semester. Even through the challenges, we remain active and organise weekly online meditation sessions! So put the kettle on and make yourself at home (at home)! Let the experience of a group meditation wash over you like a wave and explore with us this wonderful world in a mindful way.
PS: Beginners and novice meditators are equally welcomed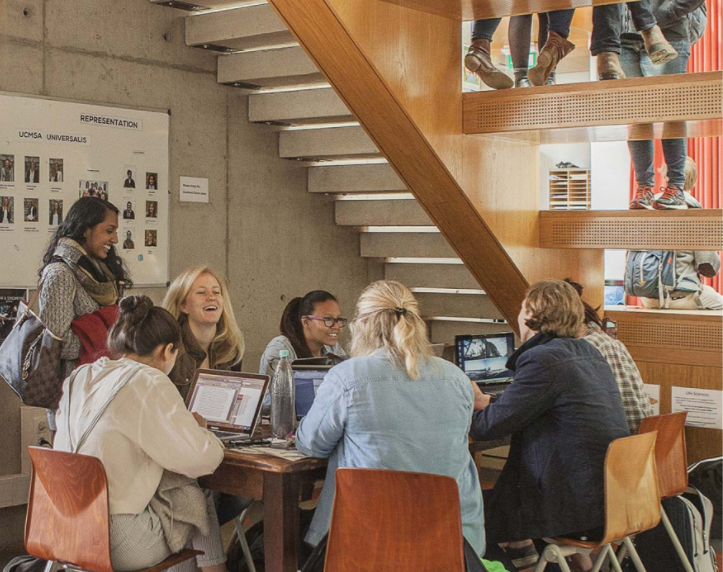 ExCo – Excursions Committee
*Brief Description*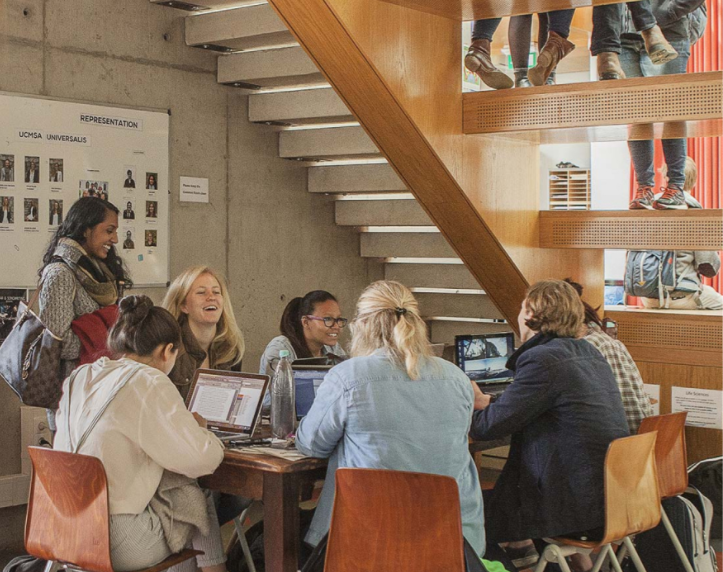 Arts&Photos
The Arts&Photos committee is back! Do you like taking photos for your Instagram or are passionately following Bob Ross' tutorials on YouTube? Then our events are for you! Arts&Photos is going to organise events around art and photography while being COVID-free! Keep posted for our next event.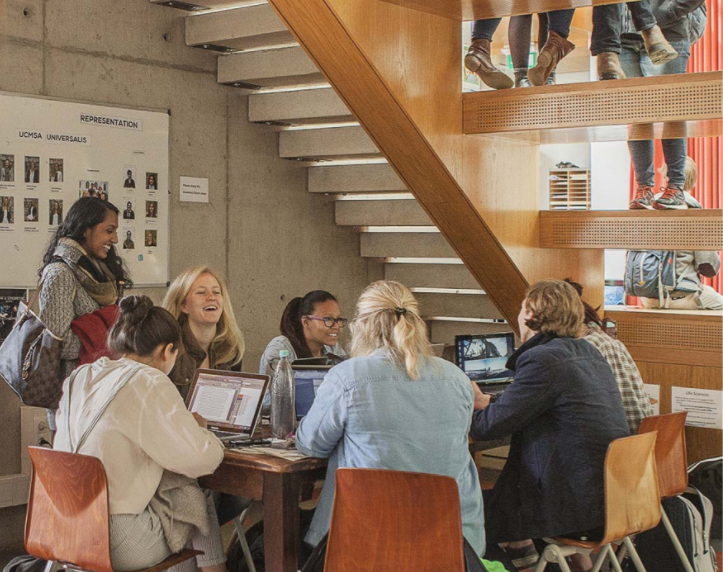 STEM – Science, Technology, Engineering and Mathematics Committee
We are UCM's very own Science Community. Our main aims are to bring like-minded people in the discipline of science together to discuss current issues and experiences in this field. We aim to encourage a feeling of a community and provide a platform for spirited discussions. We furthermore aim in providing a space where students can collaborate and find like-minded people. We also hope to offer resources that foster collaboration within the committee. Together with Nik, as our Chair, Shamayita our secretary and Philip as our treasurer we look forward to work in close proximity with the community to bring the spirit of critical thinking, stirring discussions, resources that aims to bring together not only students from the science discipline but also from other disciples henceforth rendering the true interdisciplinary nature at the core of the UCM community.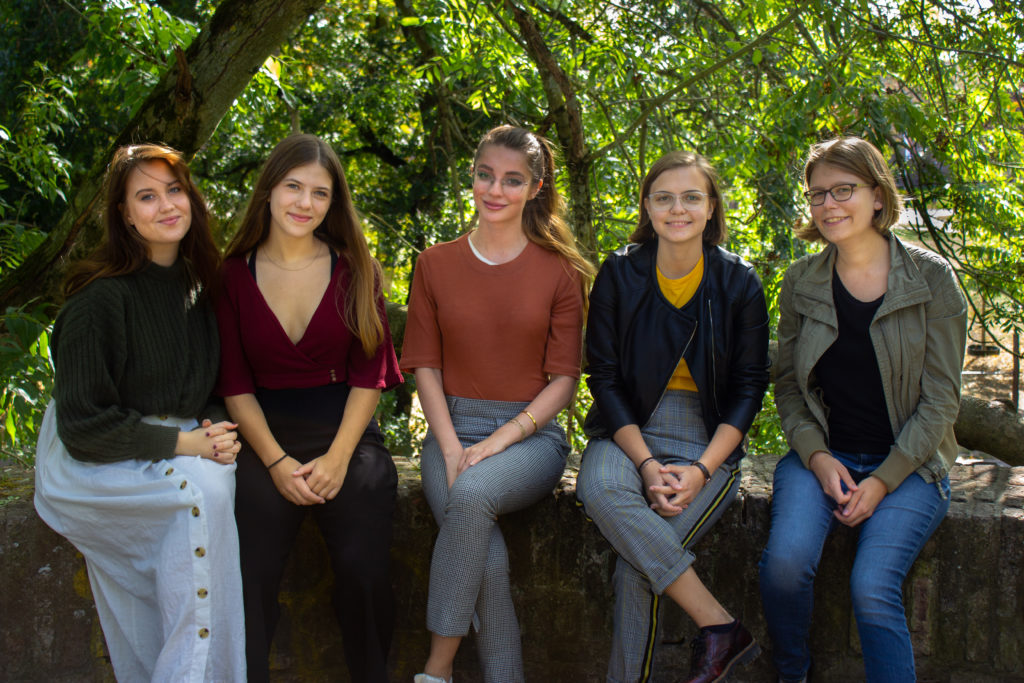 Well-Being Committee
Being a resourceful student, a helpful friend, a loving sister or boyfriend all start with one thing: your own well-being. Well-being describes the feeling of being healthy and happy in your own skin, guided by a sense of excitement for what's to come.
You, like everyone else, will face challenges that threaten to overwhelm you throughout your life. Do you know how to care for yourself in times like these? We are here to support you with this. To help you de-stress over a warm cup of tea, or bonding with others during an autumn walk in our parks, or to teach you techniques to solve conflicts. Being part of this committee is centred around creating a fun and warm atmosphere. Together, we explored the local Cat Café, ate amazing dinners while discussing helpful happiness techniques, and calmed down in exam week over snacks and art.
All in all, the purpose of our committee is to plan activities that will help us all be more aware, motivated, and skilled when it comes to increasing our own and other's wellbeing.